About Gloria Pflanz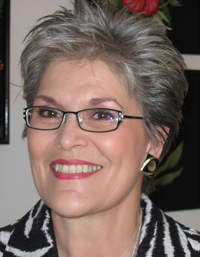 Gloria Pflanz is a Training Professional with in-depth expertise in product training, people management, customer relations, customer marketing, and merchandising. Ms. Pflanz has earned an outstanding reputation in the Beauty Industry. She has created motivational training programs, and worked closely with top level marketing executives and creative staff to effectively convey brands to mass market and premium venues.
Gloria became an icon at Revlon, with an illustrious career spanning 35 years and earning the reputation as the "go-to" product person for retailers. Ms. Pflanz held the position of Vice President of Retail Training Services at Revlon. In that role, she created and delivered customized programs that communicated product information and selling techniques to retail giants such as Walgreens, Wal-Mart, CVS, and Longs. 
Another key aspect of Gloria's role was to create sales incentive programs to heighten product awareness and improve retail sales. She deployed a highly successful, customized training session that connected product, selling, and commission potential for Walgreens. In addition, Ms. Pflanz conducted highly successful training sessions for Wal-Mart department managers that educated them on selling cosmetics and merchandising, and gave them a broader understanding of the industry as a whole.
After a reorganization at Revlon in 2006, Ms. Pflanz created her own consulting company, GeeWorks™. Utilizing her 38 years experience in the beauty industry, and her long-standing relationship with her clients and vendors, Gloria has successfully conducted training for Walgreens and CVS as national programs, and for HEB, Fred Meyer, and Longs. In 2008, the Walgreens program consists of 178 training classes.  GeeWorks™ is comprised of a team of training specialists, all professional presenters who have 10+ years of cosmetic experience; some of whom have worked for Ms. Pflanz for more than 25 years. 
Gloria's reputation as a beauty expert led to several media appearances including the launch of Dolly Parton's Beauty Confidence at Dollywood, and the Dolly Parton Infomercial, where she served as the product development specialist for the brand. She appeared on the Joan Rivers show "Can We Shop?" as the product development specialist, demonstrating the beauty line's concept. Ms. Pflanz is frequently interviewed by leading beauty magazine editors as the Revlon beauty expert, and quoted for her consumer tips and fashion trends.
Ms. Pflanz has served as a judge and emcee for the National Discovery Network since 2000, helping to discover talent in children with ambitions to enter the modeling and commercial fields. She is Co-Chair of the Revlon Alumni reunion committee, bringing together Revlon employees from the '50s, '60s '70s and '80s.